The Benedictine and Kansas Wesleyan matchup is one of the most intriguing we could have in the semifinals. It's always special when two teams from the same state meet in the playoffs, especially this far along. The distance between the two schools is only about two and a half hours (166 miles). So for the third straight playoff game, the stands in Salina (home of KWU) will be packed, and a conspiracy of Ravens (look it up, yes, that's the correct term) will be flocking there. There is a lot on the line in this game – best NAIA team in Kansas, Heart of America vs KCAC, and most importantly, a trip to the national championship in Daytona.
Kansas Wesleyan Coyotes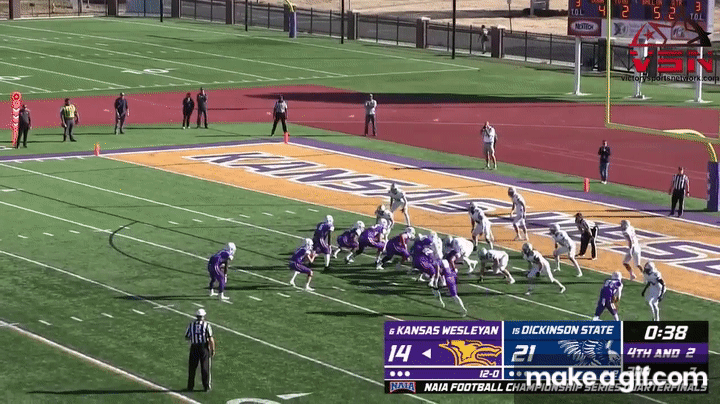 Players to Watch: QB Johnny Feauto, RB Demarco Prewitt, DL Shaq Bradford
Yards Per Game: 508.2
Turnover Differential: +8
Kansas Wesleyan has had an historic season, as they are the winningest team in school history. This is also the first time they have won the KCAC since 2002. The offense has exploded for over 500+ yards, and it is led by two players. Quarterback Johnny Feauto through the air and RB Demarco Prewitt on the ground. Their success lately, and what has led them to this point of the playoffs, has been Prewitt. They Coyotes have fed Prewitt 30+ carries, and he will need at least that amount for KWU to walk away victorious.
The defense has been able to put tremendous amount of pressure on quarterbacks, and are led by KCAC sack leader Shaq Bradford. Benedictine is very efficient through the air, and guys like Bradford will need to disrupt the rhythm of the Ravens' passing attack.
Benedictine Ravens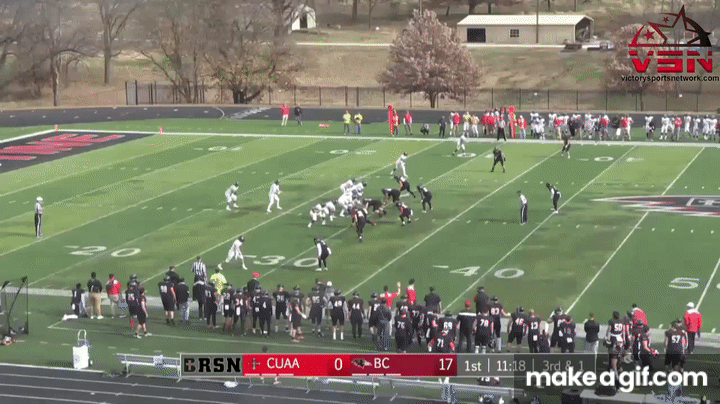 Players to Watch: RB Marquis Stewart, WR Aaron Jackson, LB Jalen James
Yards Per Game: 459.2
Turnover Differential: +9
In thirteen games, The Ravens have only allowed nine rushing touchdowns. We all witnessed their front seven hold Concordia running back Joe Connor under 100 yards last week – the same Joe Conner that will likely get a professional contract in some league. It will be interesting this Saturday to see if they can do the same to Prewitt.
On the offensive side of the ball, they are very efficient through the air. Against Concordia, they had many explosive plays through the air (plays of 15+ yards). The offense for the Ravens has the ability to jump on you fast, as we saw last week when they jumped up on Concordia 44-0. The Coyotes will have to contain Aaron Jackson, who has had multiple games of 100+ receiving yards.
Prediction
Benedictine 42
Kansas Wesleyan 31
---