And so there were two. Two teams left standing, one step from the top of the mountain. One final step from being crowned champion. Soon, the prestigious Tom Osborne trophy will taken back victoriously to Kansas or Iowa. The Morningside Mustangs and the Benedictine Ravens will leave it all on the field as they play for the national championship. Morningside has been perfect so far, and Benedictine has only one blemish, but there is only one thing that matters – winning the game. No one will care about your perfect record if you lose, and no one will care about your sole loss if you win.
14-0 Morningside Mustangs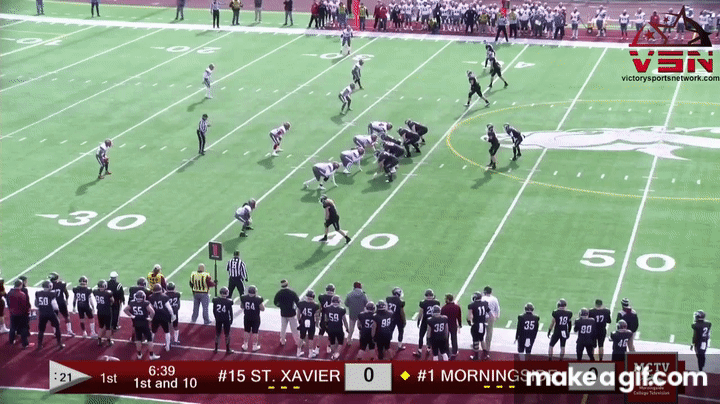 Players to watch: QB Trent Solsma, WR Connor Niles, RB Arnijae Ponder, DB Xavier Spann, K Jared Amundson
Morningside has been an absolute juggernaut this season. If they want to throw on you, they do so with ease. If they want to pound you on the ground, they do so with ease. The bond between high school teammates Niles and Solsma has been absolutely special. But can the dynamic duo continue to produce on the biggest of NAIA stages? Solsma and Niles were clutch two weeks ago against the defending champions, scoring the game-winning touchdown in overtime. How will they fare against the solid Raven defense?
The amount of touches Arnijae Ponder gets is key to this game. He will need to touch the ball at least 25 times for the Mustangs to win this game. If they cannot get AP going, Benedictine can key on the Mustangs' aerial assault.
While Benedictine has not been going through the air as much, they do not need to throw it to Xavier Spann's side. Spann is an AFCA All-American defensive back and has six interceptions this season.
13-1 Benedictine Ravens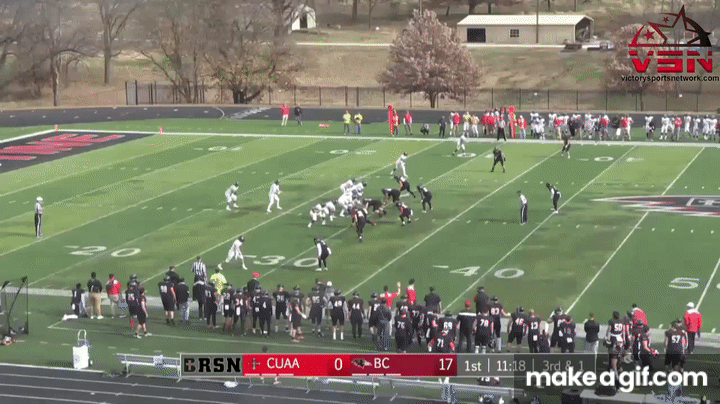 Players to watch: WR Aaron Jackson, RB Marquis Stewart, LB Tyler Shepard, OL Garret Bader, QB Shaefer Shuetz
For Benedictine to win this game under legendary coach Larry Wilcox, they must play a perfect game. They will need to scheme Aaron Jackson open to try to get him away from the Mustangs' lockdown corner Spann. While it would be nice to run the ball 50+ times like they did against Kansas Wesleyan, that will likely not be the case this week.
The offensive line will have to be on point as the Ravens try to pound the ball with RB Marquis Stewart. Morningside will likely stack the box and dare Shaefer Shuetz to win it with his arm. Shuetz does not have to throw much, but when he does, he is efficient.
I think the defense for Benedictine is capable of forcing turnovers, and playing well enough to win the game. I imagine Saturday can be a bend but don't break kind of day. If Benedictine can hold Morningside under 30 points, they will win this game.
Benedictine has traveled a more difficult playoff path, but Morningside has more experience in the late-round games.
Other Factors
As I type this at 8pm in the Florida Panhandle, it's raining. It's been raining since at least 5:30 this morning, and I don't know when it's going to quit. This rain will move through Daytona Beach Friday night and into Saturday morning. The artificial turf field will likely be very wet and slick. This won't help the special teams of either squad.
Prediction
John Cooper: Benedictine 35 Morningside 31
Cory Thorpe: Benedictine 31 Morningside 27
---